Theme Group
Dementia Care and Prevention
Ultimately, dementia basic science and diagnostic advances need to be focused on the individual, their relationships and the wider community. This theme benefits from a strong research base in user-centred and care-delivery design, with particular focus on the dementia workforce. There is established work focusing on quality of life in dementia subgroups, and on evaluating the nature of care provision in the community. New models of care have been pioneered including digital self-management provision (My Medical Record).
This theme has strong relationships to the NHS, social care and third sector organisations. The Wessex NIHR Applied Research Collaboration (ARC), focused on closing the translational gap from clinical evidence to direct patient benefit has Ageing and Dementia as a core theme, with national ARC leadership of this area. Theme members already work with the NHSI Clinical Networks, regional commissioners and the STP, the Academic Health Science Network (AHSN) and the Alzheimer's Society which supports the Dementia Doctoral Training Centre. This theme provides expertise which can influence local and national policy with the potential for consultancy work in this area.
Early life factors, including socio-economic factors, nutrition, environmental factors, from conception, are associated with the risk of dementia and cognitive impairment in later life. This theme aims to explore those early life factors and their effects on disease risk factors in later life, with a view to develop new ways to reduce risk factors and prevent dementia development.
Early development of pathological features associated with dementia are analysed using stem cells derived from patients, mimicking some biochemical features in the brain of those patients. This allows an early time window into the development of pathological features and a model to analyse ways to prevent their appearance.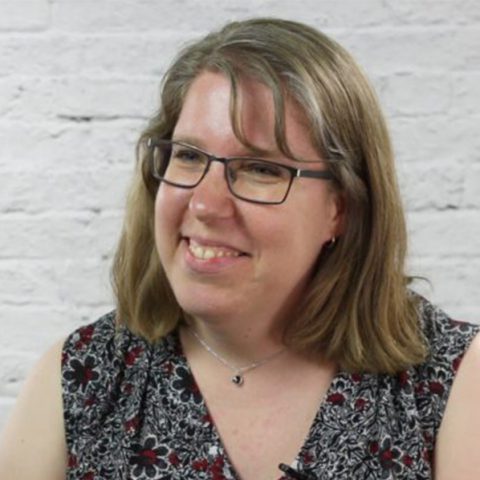 Associate Professor Dr Sandrine Willaime-Morawek leads a research group that investigates the role of the microenvironment on the activity of stem cells in the developing, adult or pathological brain. She is part of the Centre for Human Development, Stem Cells & Regeneration and the Southampton Neuroscience Group.Her research interests include the study of early developmental exposure and their effect on later life phenotype and risk factors for conditions such as Alzheimer's disease. Moreover, she uses patients-derived stem cells to model in vitro early development of pathological biochemical features
Jackie Bridges is Professor of Older People's Care at the University of Southampton. Reflecting a paramount interest in organisational change and professional work, Jackie's research draws on the methods and theoretical perspectives of the social sciences. Her research focuses on health care systems and workforce, particularly nursing, examining the organisational conditions in which health workers are able to deliver responsive, high quality care to older people with complex needs. Jackie leads the Ageing and Dementia research group in the School of Health Sciences and is an investigator for NIHR Applied Research Collaboration (ARC) Wessex, helping to lead the ARC Ageing and Dementia work in Wessex and nationally.
We have developed and piloted a programme called Creating Learning Environments for Compassionate Care (CLECC), and this project pilots its use in mental health settings. In CLECC, all registered nurses and health care assistants from participating wards attend a study day, with a focus on team building and understanding patient experiences. A nurse educator (who is not usually part of the ward team) supports the team to try new ways of working on the ward, including regular supportive discussions on improving care. Ward managers attend learning groups to develop their leadership role. Volunteer team members receive training in observations of care and feeding back information to colleagues.
read more
Content only available to registered users.