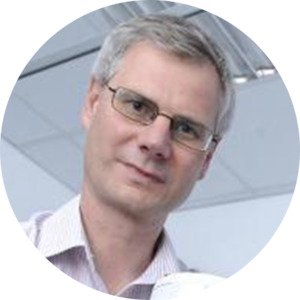 Head of Neurological Physics
Dr Tony Birch is a clinical scientist specialising in measurement of fluid flow in the brain. His particular expertise is the application of transcranial Doppler ultrasound to measure the velocity of blood flowing in the major arteries at the base of the brain. As well as performing these measurements as a clinical service, he provides a transcranial Doppler training course for health professionals from across the UK.
Tony is very active in research where he has two primary goals; in collaboration with others he is developing:
New methods to measure how well the brain can regulate its own blood supply (cerebral autoregulation).
New methods to measure the fluid pressure on the brain (cerebrospinal fluid pressure).
Both of these measurements are desperately needed to improve the care of patients with conditions including stroke, dementia, head trauma, meningitis, hydrocephalus, sickle cell disease and many more, less well known, and often mis-diagnosed conditions.
Department of Medical Physics and Bioengineering
University Hospital Southampton NHS Foundation Trust
 Current theme Projects:
Harnessing the heart-lung-brain interactions in the search for vascular biomarkers for neurological dysfunction
As an interdisciplinary team from University Hospital Southampton & University of Southampton comprising specialists in cardiothoracic surgery, ophthalmology, cardiac perfusion, imaging, mathematics and neuroanatomy we are in the optimal position to conduct a study in …
Measuring the control of blood flow to the brain
It goes without saying that blood flow to the brain is essential for life. The simplistic view of the blood vessels as a fixed set of pipes, like the plumbing system in a house, helps …