In vivo Diagnostic Techniques: Imaging Physics Group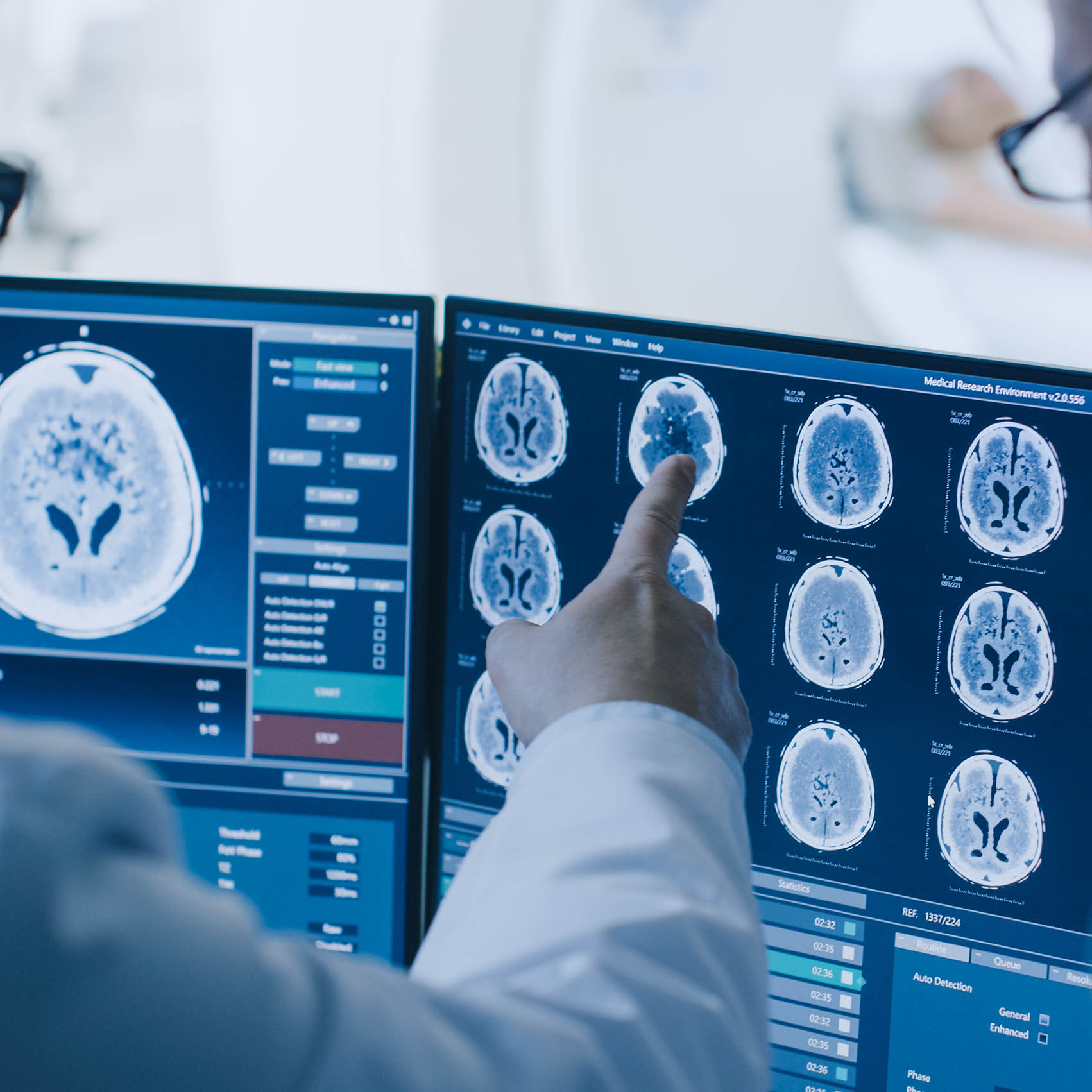 The Imaging Physics Group within the Medical Physics department at University Hospital Southampton (UHS) provides scientific support and research leadership for a number of diagnostic techniques that provide valuable data for dementia research.
They act as a bridge between unmet clinical needs and scientific solutions, with an exchange of ideas flowing in both directions, often working with University of Southampton colleagues.
Their specific areas of expertise are in MRI Physics, Nuclear Medicine Physics and Neurological Physics. We apply scientific knowledge to assure, improve and advance these areas of work. They develop and translate novel imaging and diagnostic techniques into clinical practice, with a focus on quantification of dementia data to enable objective diagnosis and prognosis, as well as providing mechanistic information. The group also includes a Scientific Computing team, supporting work across these areas to help achieve these aims.
They work closely with Radiology and Neuro care groups within UHS to deliver research relating to these areas. Their MRI and Nuclear Medicine Physics teams support research work carried out within Radiology and they have been very involved in developing radiology and medical imaging research here in Southampton. Their Neurological Physics team are specifically focused on measuring fluid dynamics within the human brain, primarily for the assessment of blood flow regulation, CSF pressure and the complex interactions that exist between them.
Their wider NHS research links include those with the Southampton Biomedical Research Centre (BRC), the Wessex Clinical Research Network (CRN) and Wessex Academic Health Science Network (AHSN), to help improve delivery and translation of research and innovation, related to their specialist areas, across the region.
Their interactions at the University of Southampton are multi-disciplinary and cross-faculty. While they have close links with researchers within the Faculty of Medicine, they also work with colleagues within Electronics and Computer Science, Bioengineering, the Institute of Sound and Vibration Research and the Institute for Life Sciences. They also have links with industry and collaborations with researchers at other institutions, both in the UK and internationally.